Currently when you spend your money within Kingston up to 90% of it leaves the borough within a day. The aim of the local currency is to keep money circulating around the Kingston Borough, aiding the economy, helping small local independent businesses, and benefiting the community.
We were part of a competition open to Kingston University students to create the design for the Kingston Pound. We are extremely honoured that they picked our design and it will go to print and be distributed around the community this June.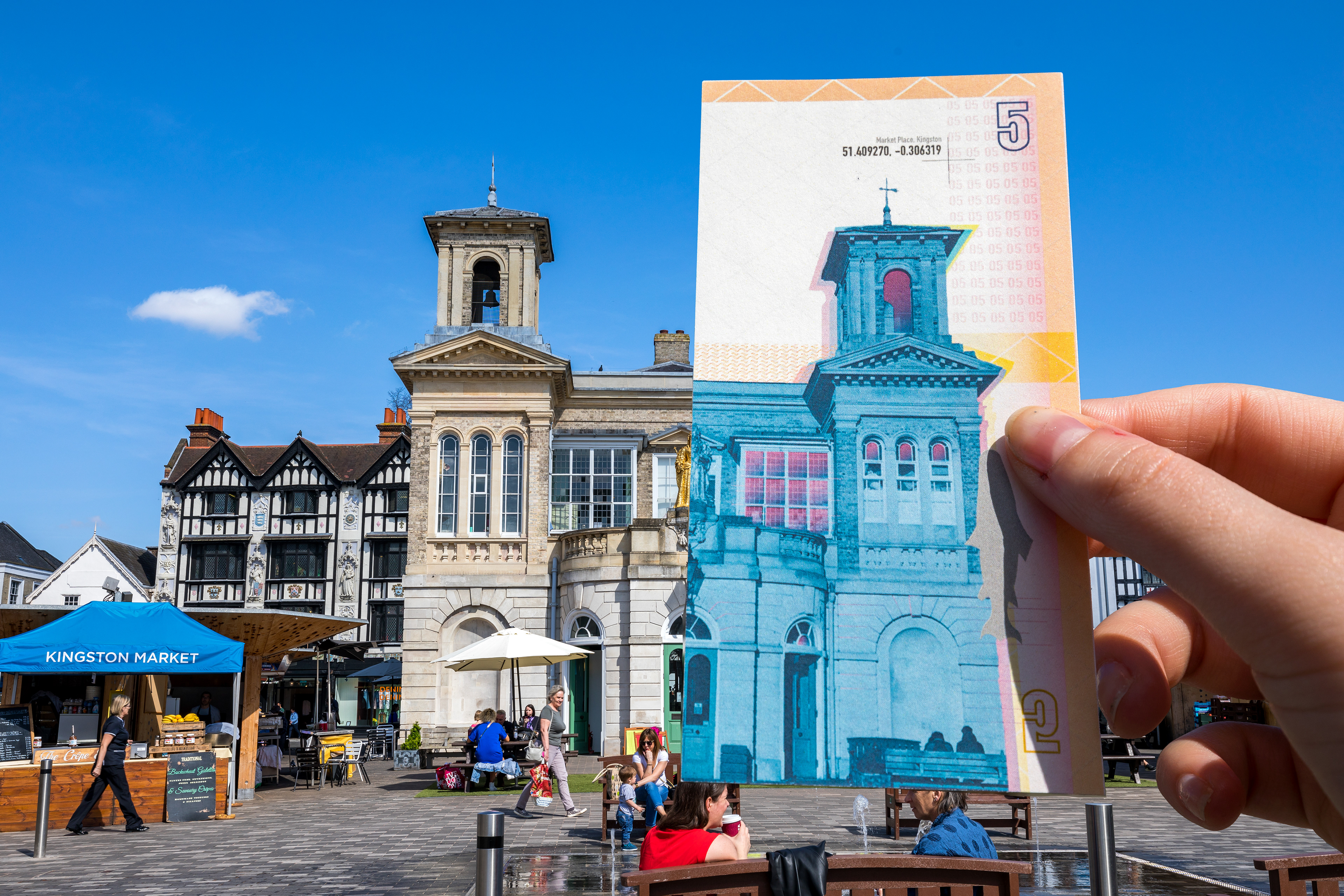 To tackle this brief we decided we needed to create a design that not only represented the entire borough but also had an added use to help promote the note and raise awareness for this good cause. We realised that with the younger generations physical cash is a thing of the past, so we wanted to incorporate a layer of interactivity to our design. We did so by adding a campaign into our design that would encourage the user to share their photos online. 
Our concept was to represent prominent buildings from four locations within the borough, then put half of them on our note. This would encourage the user to take a picture matching their note up with the location and share it on social media. We want the social media aspect to our design to help create a buzz around the note. We hope that by encouraging the public to go to all the different parts of Kingston it will provide them with an opportunity to spend their Kingston Pound in the area.