Under the Sea is an interactive guide created for the Grant Museum's aquatic animals to break down the barriers within the museum and enable stronger learning for children through play. 
These guides will be found within the museum and can be used in workshops to allow younger audiences to interact and engage with the animals' unique characteristics beyond the glass.
This guide is a starting proposal for a more extensive series that relate to the exhibits within the Grant Museum including; Insects, Reptiles, Pets & Extinct. Each pack contains a set of interactive sheets that can be pulled out and constructed to understand different characteristics of the animals. By allowing our audiences to physically recreate what is on display it allows for stronger learning through play.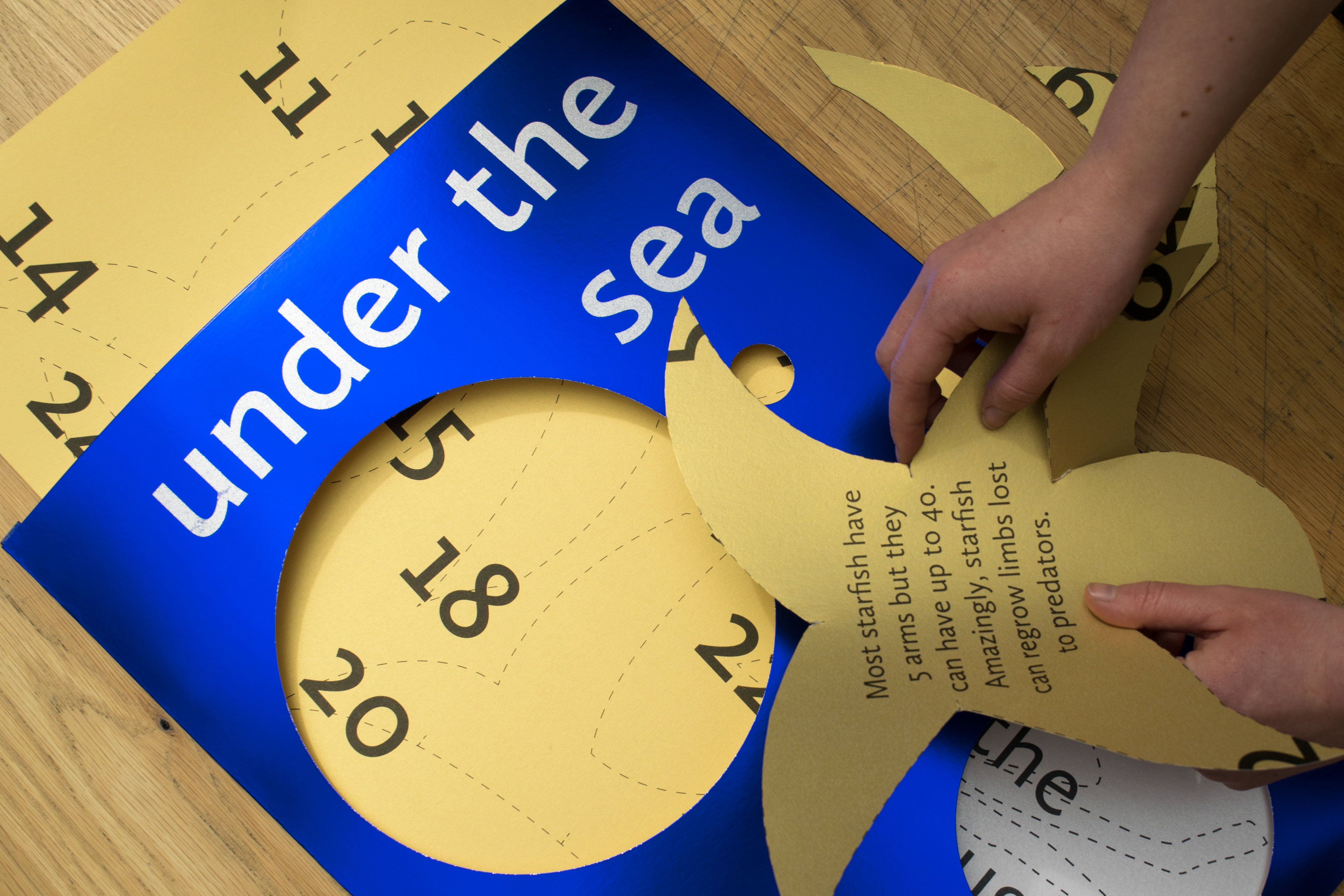 The large format of these sheets allow for a more interactive element for children; using bright and textured papers with screen-printed imagery, giving the designs a more tactile quality. Simple instructions are included on each sheet that make you physically recreate the characteristic and therefore retain that information better.​​​​​​​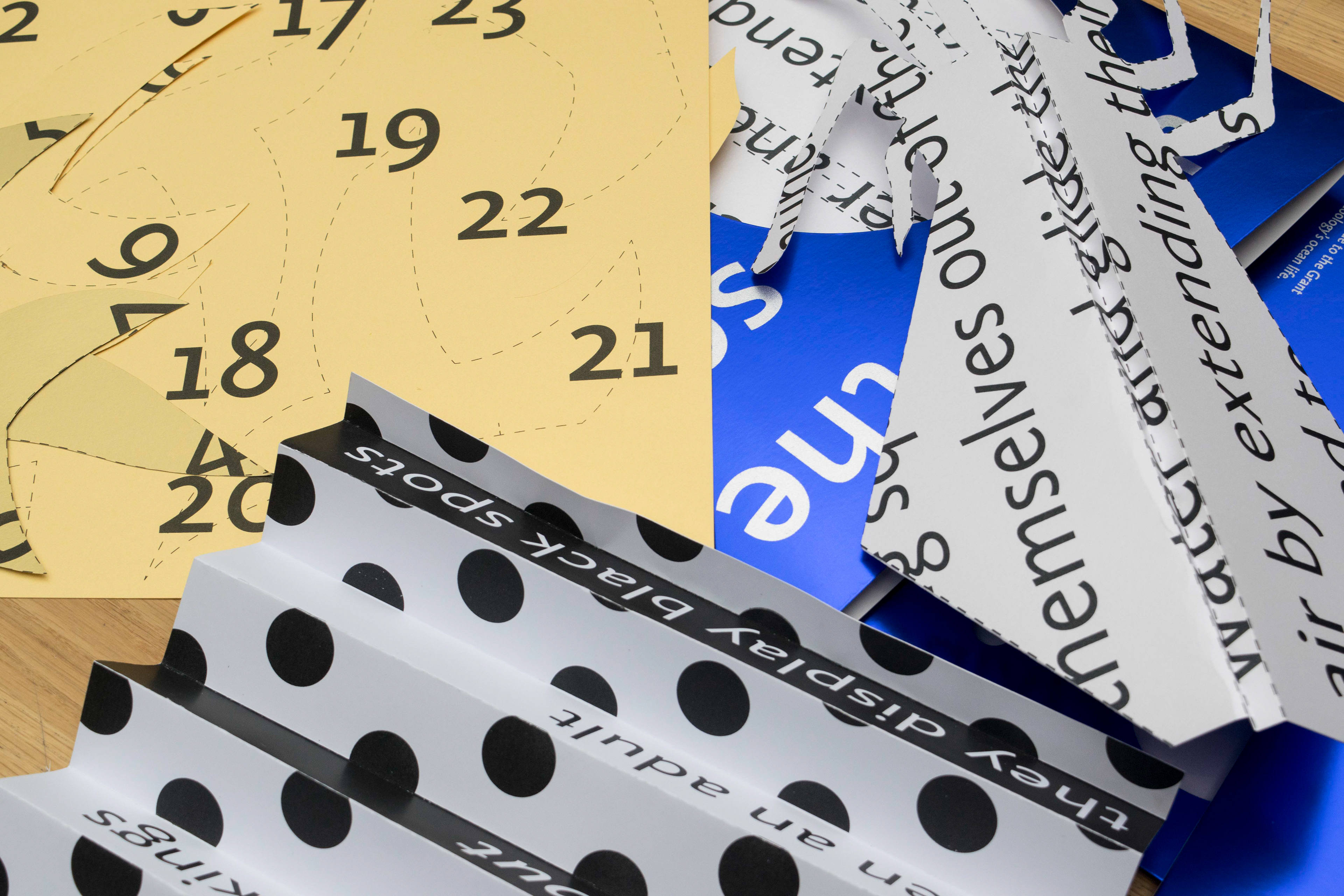 Within 'Under the Sea' children can... physically build a starfish with up to 40 legs, fold a zebra shark to see its alternating stripes and spots, and launch a flying squid through the air.